Playing At Learning Board Of Directors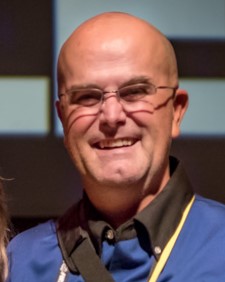 Mark is a Co-Founder of Playing At Learning. He has brought his software design and development skills across several industries to Hitachi, and Cirrus Logic, among others. Mark serves on the Game Design Committee for FIRST Tech Challenge. He has received the President's Lifetime Achievement Award for Volunteer Service. Mark was recognized at the FIRST Tech Challenge Volunteer of the Year at the 2012 FIRST Championship. He was also recognized as the Woodie Flowers Finalist for the the 2013 Sacramento Regional for outstanding FIRST Robotics Competition mentorship. Mark serves as the Overall World Head Referee for FIRST Tech Challenge. Mark received a BS in Computer Engineering from University of Illinois at Urbana-Champaign and an MS in Electrical Engineering from Washington University in St. Louis. Mark founded and serves as lead mentor for FIRST Robotics competition team 2489, The Insomniacs and has taught robotics to curious students for more than 12 years.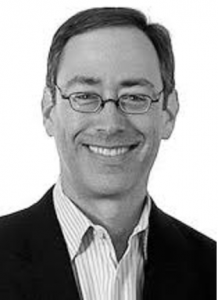 Spencer Greene is an Angel investor and advisor to startups. He has spent the last 25 years in product management, engineering, strategy and M&A roles at technology companies in Silicon Valley. He has co-founded and sold two startups, and invested in and advised several others. He is currently interested in digital health. Spencer has a BS Electrical Engineering and BA French from Rice University, and MS Electrical Engineering from Stanford University.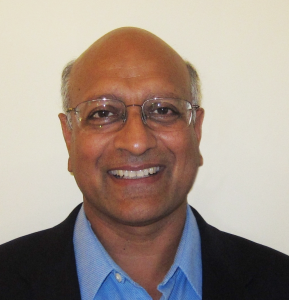 Sudhanshu "Suds" Jain designed integrated circuits for 25 years. In 2008 he retired from Broadcom Corporation to volunteer and improve education in areas of science and climate. He  also coached a FIRST LEGO League team for 5 years and the high school FIRST Tech Challenge team at Wilcox High School for 3 years. He currently serves on the City of Santa Clara planning commission. He also serves on the Board of Acterra.org and active with Citizen's Climate Lobby. Sudhanshu holds BSEE and MSEE degrees from MIT.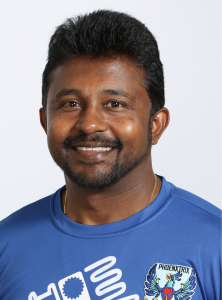 Rathish has been involved in FIRST as a Volunteer for over 12 years including coaching world class FIRST LEGO League and FIRST Tech Challenge teams and has been Tournament Director and Event Coordinator for many Intel Folsom FIRST events, and past Chair of the FIRST Tech Challenge Super-Regional Championship Organizing Committee.  He is a Chief Technologist at Intel Corporation with over 25 years of research, development and test experience and holds a PhD from the University of Texas, Austin. Rathish is an Adjunct Professor at Southern Illinois University at Carbondale to direct university research on DFX.  In 2016, Rathish received Intel's highest volunteer service award (Intel Involved Hero), in large part due to his dedication to promoting STEM.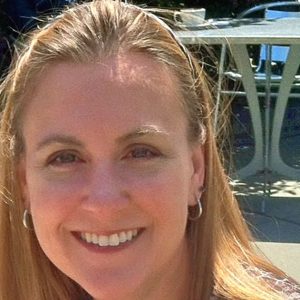 Heather is Director and Chair of the Java Community Process (JCP) program, International speaker, Leader of Global Java Adoption programs (Adopt-a-JSR) in conjunction with Java User Group leaders, organizer of developer hack days around the world. She is passionate about Java, women in technology and developer communities.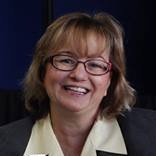 Jill is Co-Founder of Playing At Learning and currently Board Chair. Jill has held senior management and program management (PMO) positions at Micron, Intel, Synopsys, LSI Logic and is currently a PMO Lead at Google. In addition, Jill has co-founded and joined several early stage tech startups. Jill holds a BSEE from Purdue. Jill volunteers as World Championship Judge Advisor for FIRST Tech Challenge and has been recognized as FIRST Tech Challenge West Super-Regional Championship Outstanding Volunteer in 2016-2017. She has received the President's Lifetime Achievement Award for more than 4,000 hours of Volunteer Service.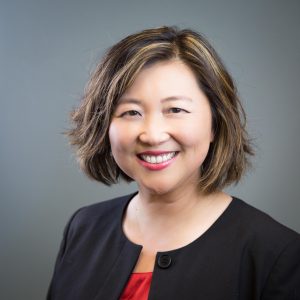 Sandy leads customer insights and strategy for Oracle's Marketing Cloud Product Management organization. Sandy has over 20 years of experience in the high tech industry working for global brands including PricewaterhouseCoopers, Cisco, Oracle as well as several start-ups. Sandy's experience spans across Sales, Professional Services, Field Enablement, Product Management and Product Strategy. Sandy's expertise is in aligning the value from various teams within an organization to deliver a solution and experience that exceeds the expectations of her customers. In short, Sandy helps teams work better together. Sandy enjoys traveling with her family, playing volleyball and listening to audio books while commuting.
Get Involved!
We are looking to add several new board members.
Be civic-minded and committed to helping the public
Be committed to enabling enrichment activities for all and adhere to a broad nondiscrimination policy
Have the ability and commitment to be on the Board of Directors for at least two years
Have the ability and commitment to attend board meetings. The board will meet at least quarterly.  Special board meetings will be held as needed with advance notice given.
Be committed to participate in our mission in a fair and reasonable fashion and abstain from conflicts of interest
Be a willing and positive advocate for the organization including representing Playing At Learning to the community
Have the ability to evaluate and approve program goals as well as develop and evaluate progress to overall strategic goals
Review minutes and stay informed regarding the organization's fiscal and program work
Participate in setting overall policy and program oversight
Participate in the performance evaluation of the executive director and as needed, other key staff
Participate actively (as needed) on board committees of the organization
Actively raise funds for the organization and/or Contribute annually from personal resources to the extent possible  (Give or Get)
Be committed to learning about and putting into place the best practices for nonprofit boards
Ask for a Playing At Learning Backgrounder and Board Packet: