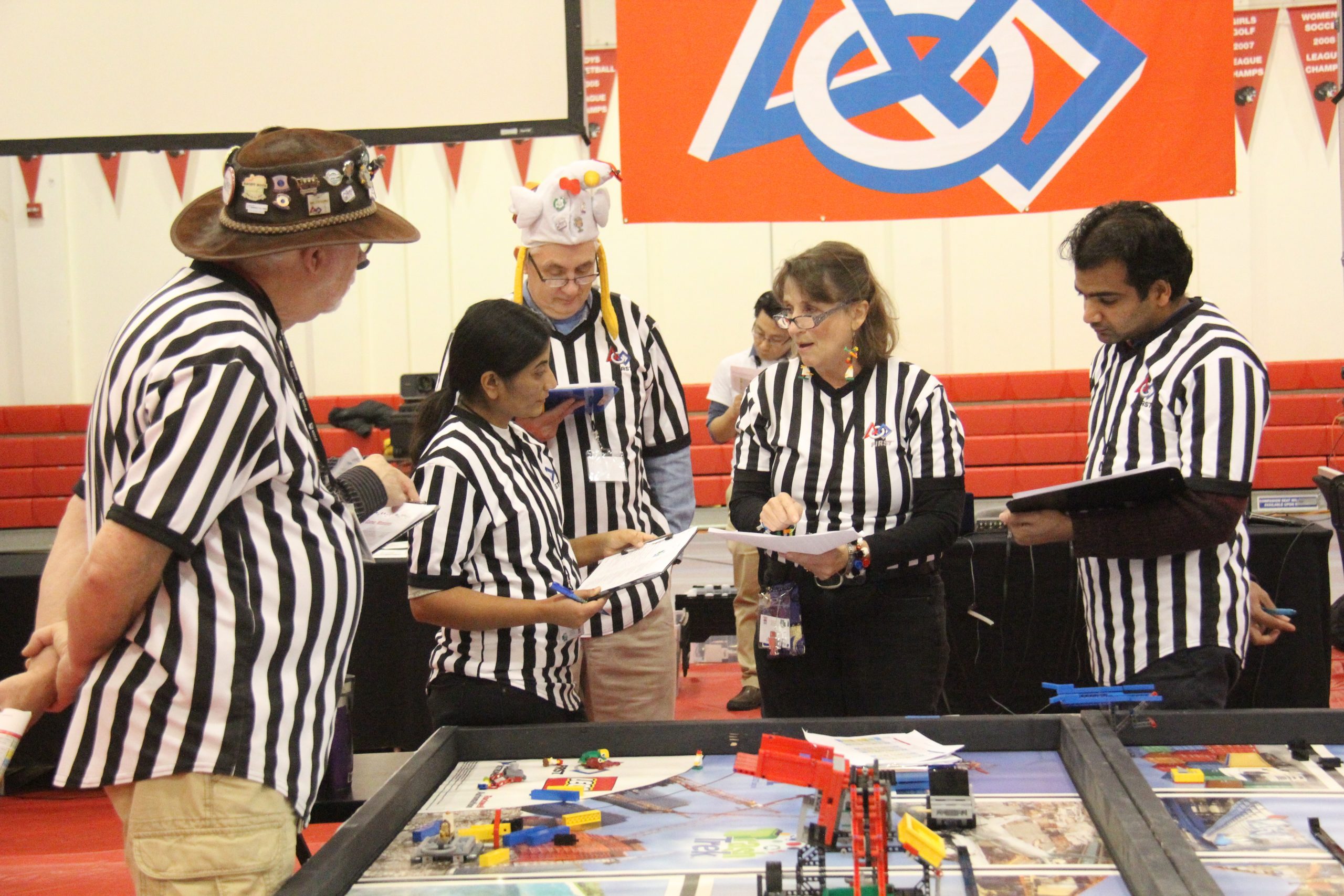 [sz-ytvideo url ="https://www.youtube.com/watch?v=lZ3JolMqQz4&list=PL4B23F77A41212BF5″]
It's way more than building robots.
FIRST LEGO League teams (up to 10 members, grades 4-8) research a real-world problem such as trash, food safety, recycling, energy, etc., and are challenged to develop a solution. They also must design, build, program a robot using LEGO MINDSTORMS®, then compete on a table-top playing field.
It all adds up to tons of fun while they learn to apply science, technology, engineering, and math concepts (STEM), plus a big dose of imagination and innovating, to solve a problem. Along their discovery journey, they develop critical thinking and team-building skills, basic STEM applications, and even presentation skills, as they must present their solutions with a dash of creativity to judges. They also practice Core Values.
Each team's season typically concludes with a capstone tournament. All teams may register to compete at a November Qualifier Tournament and ~25% of teams are invited to advance to a Championship Tournament based on the team's overall evaluation for Robot, Project and Core Values.
Most Northern California Qualifier tournaments have 16 teams and are planned to last approximately 10 hours (8am to 6pm) on a Saturday or Sunday in November.  There are 3 to 4 Northern California Championship tournaments and these are scheduled across our region on a Saturday or Sunday between December and February.
Why volunteer ?
Make a difference in the lives of young people
Help kids discover the fun in science and technology
Help young people apply real-world math and science concepts
Network with like-minded professionals
Help celebrate science and technology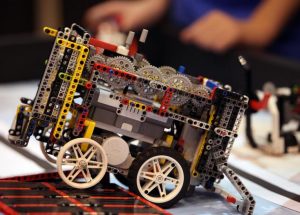 What roles are needed most?
Planning Committee – Work as part of a team for planning a tournament. Contact us if interested!
Host a Lunch & Learn at your workplace – Learn more about the FIRST programs and ways to be involved!  Interest form
And these key Tournament Roles
Robot Design Judge – Interviews the teams about their robot including mechanical, programming and game strategy.  Works with other judges to assign awards to teams. Help hand out awards and High 5's.
Project Judge – Interviews the teams about their project which will provide an innovative solution to a problem identified within this year's theme, Animal Allies. Works with other judges to assign awards to teams. Help hand out awards and High 5's.
Core Values Judge – Interviews the teams about their teamwork, core values, collaboration and overall team structure. Works with other judges to assign awards to teams. Help hand out awards and High 5's.
Judge Advisor – Facilitates the overall judging process.
Game Referee / Head Referee – Responsible for reading and enforcing the game rules and scoring each match. Works as a team under the direction of the Head Referee.
Master of Ceremony / Emcee – Sets the tone of the event and is responsible for the Welcome and Closing ceremonies.
Game Announcer – Working with the Emcee, the game announcer helps with team introductions, game play commentary and reporting scores.
Photographer – Takes pictures of each team and helps to capture the overall event.
NorCal FIRST LEGO League Qualifier Tournament Role Descriptions,
When & Where are the Northern California FLL Tournaments?
For the 2018/2019 season, we will have 30 to 40 qualifiers the first 3 weekends of November throughout Northern California divided into 4 districts.  Each district will have a NorCal Championship which will be held between December and February.
Be notified by email about local FIRST volunteer opportunities
Want more info / Available to help with planning?
Have you registered to be a Tournament Volunteer (but not a Judge or Referee) and not sure what the role entails?  2017 Informational webinar  Slides (pdf),  Recording(mp4).